POS Terminals - Omnichannel Payments Capability
We provide our merchants access to our POS partners that can integrate with ease to our platform.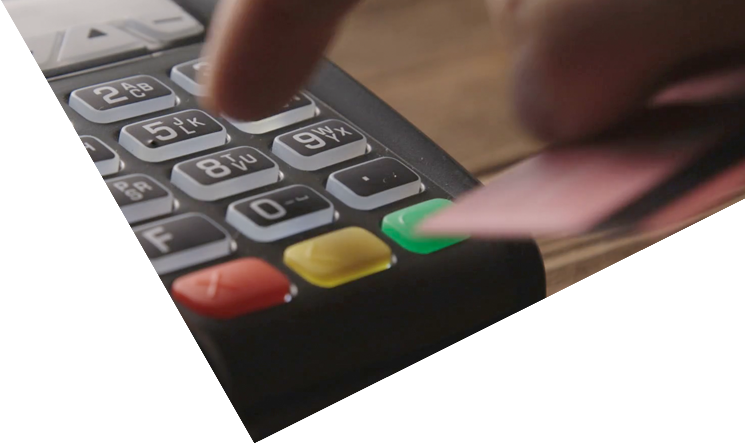 POS Terminals providing omni channel capability.
Point of Sales Solutions
Cardstream's payment gateway has the ability to report and tokenise point of sale transactions. This allows end merchants to have full visibility of all channels of payments under one reporting portal. Single tokenisation also allows the end user to use tokens for future transactions such as for recurring transactions or refunds.
Multi-role (mPOS or Retail POS)

Miura M020 Reader/PED

Bright full colour screen – clear and easy to use
USB, WiFi and Bluetooth – every comms option
High capacity Lithium Ion battery for full-day operation
Optional charging dock for complete freedom from wires

Countertop Retail

Ingenico Lane/3000

Bright, full-colour screen that's clear and easy to use
USB and ethernet for communications flexibility
Can be deployed as part of NMI's PCI P2PE solution
for simplified PCI compliance

Countertop Retail

PAX A920

Large, vivid, 5" colour touchscreen — clear and easy to use
5250mAh Lithium Ion battery for full-day operation
Built-in high speed thermal receipt printer
Dual cameras with barcode scanning

Unattended/Self-Service

Ingenico iUC285

Bright backlit LCD screen that's clear and easy to use
Choice of acquirers with NMI in both Europe and the US
Can be deployed as part of NMI's PCI P2PE solution for simplified PCI compliance

Unattended/Self-Service

Ingenico iSelf

Bright backlit LCD screen that's clear and easy to use
Choice of acquirers with NMI in both Europe and the US
Can be deployed as part of NMI's PCI P2PE solution for simplified PCI compliance

Unattended/Self-Service

Payter P66

Unattended/Self-Service

Payter P68

Unattended/Self-Service

CPI Alio

Illuminated card entry slot, with proximity detector.
Large, high-resolution colour touchscreen (3.5" x 4.5"), with Gorilla Glass protection
and secure PIN Entry. Display separately addressable for rich media / video advertising.
Processor certifications: Commencing in Q1/2020
HMAC codes available for card tokenization
End-to-end encryption of cardholder data. To be PCI P2PE certified in 2021